Our Technology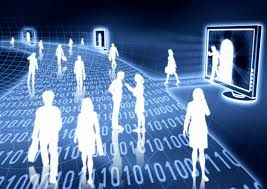 Our linguistic technology includes
Terminology Database Management System
Translation Memory Management
Linguistic Management Review
Machine Translation Integration
Content Integration: Content Connectors, File Filters, Localization Metadata, Change Detection
Each time we begin work with you, we will create a TM (Translation Memory). You may use multiple TMs for divisions and product lines if the content is dissimilar. When we receive new materials from you for quotation, we load the new content in the TM to determine price using previous content.
It's important to us that the TM we use for your projects is your intellectual property and that you have access to it at any time. Portability is key.

TMs work best for technical, legal and training content where much reuse occurs. We ensure maximum leverage of our client's previously translated intellectual property by identifying material that is exact or similar to previously localized content—and then using previous translations before the human translation phase. While all content will benefit from this technology, the value increases greatly when used in translating technical documents with highly specialized vocabularies.

TM Benefits
Accelerates the translation process and reduces the cost of long-term projects because translators only have to translate once since it "remembers" previously translated material.

Guarantees that translated documents are consistent across the entire lifecycle of the content, including common definitions, phrasings and terminology.

Provides the greatest cost savings for our clients without the capital outlay of having to purchase a toolset themselves.

Enables translators to translate documents in a wide variety of formats without having to own the software typically required to process these formats.

Dedicated fibre leased line
Data sent to SEMANTIK is transferred through a dedicated fibre leased line. This is the same system used by the financial services sector to allow a private dedicated bandwidth flow of information. This leased line is our own dedicated pipeline. It is not shared with any other user and so secure data transfer is guaranteed at all times.
Encrypted web server
Once registered, SEMANTIK's customers have the advantage of portal access through an encrypted web server using https:// protocols. This is essentially a high grade encryption of up to 256 bits. When using our Secure Client Portal, the encryption levels can be seen by checking the web address or URL at the top of the page. In most browsers this will be displayed on a green background and you may recognise this feature from online banking.