Testing and Engineering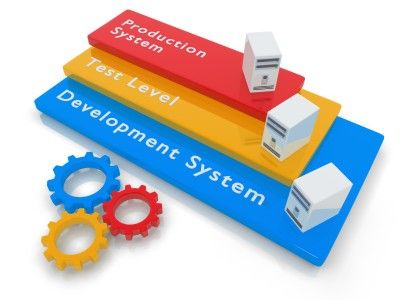 SEMANTIK is staffed with software engineering and QA experts ready to provide test environments tailored to your workflow and processes. SEMANTIK offers comprehensive functional localization testing for all types of localized software from stand-alone applications to enterprise level SaaS deployments. SEMANTIK can audit your current QA models and offer advice on speeding up development cycles, implementing internationalized coding frameworks and automating test processes. All SEMANTIK testing services have one goal in mind, to help you get to market quicker to a wider language base, error free.
SEMANTIK's partnerships with software development and internationalization experts allow us and our customers to be free from the burden of a single technology solution or workflow. Our flexibility facilitates rapidly saleable software deployments achieving time to market and cost savings when compared to a dedicated in-house approach. If you're developing multi language software and are facing QA headaches and increased time squashing bugs, SEMANTIK can help.
Localization testing (L10N testing), is an essential step of any localization task whether it is for web, mobile or software localization. Incorrect translation could be misinterpreted or taken offensively. Functional or cosmetic problems may hurt the reputation of your brand. Why worry about customers finding errors when you can ensure the release of the highest quality product with the help of our localization testing services?

Localization Testers verify that localized content is linguistically correct, culturally appropriate, and fits within the context. They examine the functionality of a product to ensure proper operation on localized operating systems and supported platforms.

Our localization QA testing team performs several validation steps to ensure that a product has been successfully adapted to regional expectations. Some of these steps include: reporting truncation issues due to text expansion, validating input fields such as zip codes and telephone numbers, ensuring that sorting logic is applied correctly and that formatting date, time and decimals are displayed properly. It is our responsibility to make sure no defects are found after the release of your product.