Automotive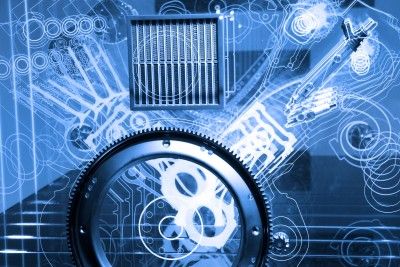 Automotive translation -like most technical translation- calls for translators that have a broad knowledge of its complex terminology. This is due to the fact that it involves the translation of many specific documents and files. The content related to the automobile industry is full of distinct concepts and vocabulary. It is only translators who have ample understanding and experience in automotive translation that can ensure top-notch quality and pinpoint accurate translations.That's why SEMANTİK uses translators who have technical knowledge of automobiles and the automotive industry, in addition to being fluent in both the source and target languages.

Our automotive translators have experience working in the field and the necessary knowledge of technical terms and automotive vocabulary.

The automotive industry is a world unto itself. That's why we have a special automotive translation service dedicated to providing high quality translation services in a variety of sub-sectors: truck, car and motorcycle manufacturing, heavy equipment, transportation and rail.

We consistently apply repeatable and traceable processes and procedures to our translation services in compliance with our EN 15038 Quality Certification. Furthermore, to satisfy the requirements of the automotive industry, we have developed quality control procedures in line with standard SAE J2450.

Our automotive translation service is entirely dedicated to supplying language services to the automotive industry. Automotive Documents we regularly translate:

automotive manuals, catalogues, service bulletins, interactive multimedia, applications, websites, user manuals, training manuals, diagnosis manuals, technical bulletins, explanation of services, sales brochures, marketing materials, advertisements, warranty books, service contracts, technical documents, leasing contracts, maintenance logs, operational procedures, external communication with suppliers, mechanical system documents, electrical system documents, user guides, training guides, terms and conditions, warranty terms, product information, product catalogues, reference documents, product warnings, regulation information, insurance information, certificates, applications, forms, invoices, vehicle titles, product specifications, vehicle manuals, repair guides, procedural information, advertisements, sales materials, logistics documents, company directives, company policies, datasheets, model information, compliance & standards information.